Gyms & Health Clubs
Showcase your gym and increase new membership sign-ups.
Benefits for your health facility:
Increase enquiries and bookings
Our Google Virtual Tours dramatically increase enquiries as they show people exactly what they care about the most – your facilities!
Naturally, people only visit one or two gyms before joining and our Google Virtual Tours will ensure they shortlist your gym for a viewing by assuring them a visit to your gym is worth their while.
Differentiate your gym
Our Google Virtual Tours beautifully highlight your equipment and facilities to differentiate your gym and make your gym stand out online!
They will showcase your gym to the widest possible customer base across Google, your website and Facebook to drive enquiries, sales and brand awareness – keeping you one step ahead of the competition!
Create interactive emails & brochures
Quickly and easily generate URL links to any section of your gym's virtual tour, for emails and PDF brochures, which showcase specific parts of your gym to people!
For example, 'Check out our newly refurbished gym area at Virgin Active'. Creating your own URL links is super easy and we've made it even easier to try yourself with our Explainer Video!
Reach customers on the move
The tours are mobile compatible and integrated via the official Google Maps App, enabling people to discover your gym and refer friends whilst they are out and about.
Online sales & direct bookings
Our Google Virtual Tours showcase all areas of your gym and inspire the confidence for people to join directly through your website, increasing direct sales by over 10%!
What our clients say
Across the Ideal Insight group we've produced more than 4,100 shoots in the last 7 years, delivering a 5 star service to our happy clients around the world.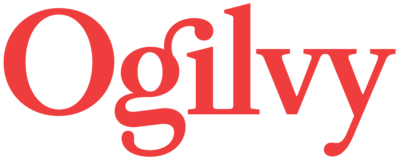 "Ideal 360 were great to work with and made the process straightforward - they were very helpful and flexible when we encountered a few hiccups along the way (hurricanes included!) The end product is fab and an excellent resource!"

"Working with Ideal 360 has been a great experience and successful brand initiative for H+H. Ideal Insight have also been instrumental in providing broader strategic guidance on optimising our Digital channels."

"Ideal 360 are the ideal solution to all your filming needs. Incredible team, great product."

"We were very happy with the service provided by Ideal 360, from initial approach to the delivery of our final project. The Ideal 360 team were knowledgeable and enthusiastic, helpful and professional at all times. "

"We took a leap of faith using Ideal 360 after previously working with the same photography crew for the last 5 years. I can safely say we won't be looking back! We're really looking forward to working with the team again."

"Ideal 360 captured the ethos of my business and communicated what my brand was about. They have been enormously creative in communicating the essence of what we do, with our finished project being extremely clean."

"Working with Ideal 360 was very simple and a real pleasure. Their people know exactly what they are talking about and do everything they promise quickly, as they promise and with no fuss. Highly recommended."
Join the Ideal team
We are always on the look out for fresh and aspiring talent.
If you're looking for a new role and challenge, we'd love to hear from you. Send your CV to jobs@idealinsight.co.uk